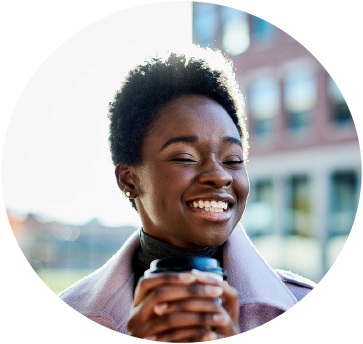 WE WANT TO HELP YOU FIND A JOB!
Our services include job placement, training assistance, auxiliary services, etc.
If you have already received our services, please complete our survey:
Green Country Job Seeker Survey
Forensic Audit Request for Proposal -
Forensic Audit RFP: One (1) original, along with four (4) printed copies and one electronic version of each bid must be received in the Central Oklahoma Workforce Innovation Board Office, Ashley Sellers, Chief Executive Officer, 3813 N. Santa Fe, Suite 135, Oklahoma City, Oklahoma no later than 12 Noon CDST, Tuesday, October 19, 2023. Bids received after 12 Noon Tuesday, October 19, 2023, will be returned, unopened to the bidder, and will not be considered by Central Oklahoma Workforce Innovation Board, Inc. Bid award will be sent from Central Oklahoma Workforce Innovation Board, Inc. on or before November 9, 2023. Contract will be effective on December 1, 2023.
LOCAL PLAN-
Click here to access our current Local Plan
Regional Plan-
Click the link below to access the Northeast Regional Plan. This plan is posted for a period of 30 days beginning October 4th, 2023, for public review and comment.  Northeast Regional Plan - Mod 10023
 GREEN COUNTRY WORKFORCE IS THE SMARTEST WAY TO HIRE IN OKLAHOMA
Green Country Workforce fuels economic development by creating relationships that benefit employers and job seekers by placing talent today, while preparing individuals for the jobs of tomorrow.
Oklahoma Works, a proud partner of the American Job Center Network
Green Country Workforce is an equal opportunity employer/program. Auxiliary aids and services are available upon request to individuals with disabilities.
This website and documents herein contain vital information about requirements, rights, determinations, and/or responsibilities for accessing workforce system services. Language services, including the interpretation/translation of this document, are available free of charge upon request. El sitio del internet y documentos contiene información importante sobre los requisitos, derechos, determinaciones y responsabilidades del acceso a los servicios del sistema de la fuerza laboral. Servicios de idioma, inclullen la interpretación y traducción de documentos, disponibles a pedido y sin ningún costo.
Deaf and Hard of Hearing callers, please use the following TTY (teletypewriter) service: 1-800-722-0353